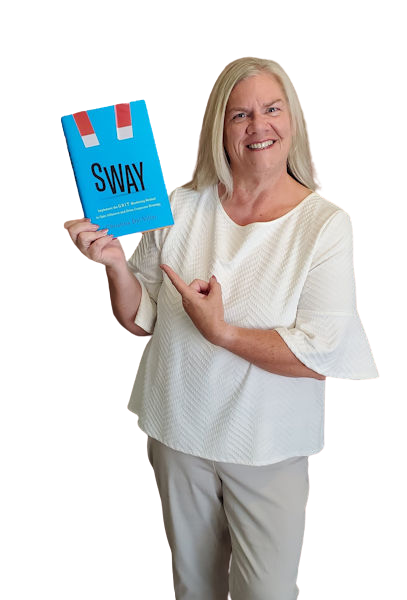 G.R.I.T. Marketing
Method
to increase sales and build influence
What You Will Learn On This FREE Webinar

Few people actually understand marketing— and even fewer executives want to

Why lack of trust can slash your budget, hurt your department and your career

How leveraging a map of influence can help you double your company's revenue
Whether you're a marketer in the trenches, a manager, director, VP, CMO – even a CEO –  you'll come away knowing what moves can 2X – 20X your revenue, giving you the right kind of attention in your market and organization.
Christina Del Villar
A twenty-five year Silicon Valley marketing veteran and bestselling author, Christina Del Villar
is the go-to-market strategy expert who developed the G.R.I.T. Marketing Method.
One of the biggest "aha!" moments I had while working as a marketing executive in Silicon Valley was that very few people actually understand marketing—and even fewer executives at the highest levels even want to.
This disconnect creates a lack of trust that has severe consequences for the whole company, which we'll get to in a second. The bottom line is—when things go right and revenue trends up, everyone's happy (and sales gets all the credit); but when revenue slides and misses the forecast, "marketing sucks" and isn't providing sales with qualified leads.
Sound familiar? As a marketer, this is sh!t. Great marketing provides the company with the lifeblood it needs to survive and thrive beyond just leads—brand, content, tools, data, and heck, a website so people can even find you.
As an executive, I see the bigger challenge (and opportunity) for marketing leaders and executives—including CEOs—to understand each other and leverage marketing in a strategic way that will align everyone and benefit the entire organization and overall corporate goals.
This new method is what I've used to increase revenue by 2X-20X for companies in the most cut-throat markets. Lucky for you, I reveal details of my G.R.I.T. Marketing Method in a new training I deftly named:
"The Map for Marketing Professionals to Expand Their Budgets, Headcount, and Influence, Even When the CEO Thinks You Suck."
or
"Your CEO Thinks You Suck." (for short)
Take Advantage Of This FREE Webinar